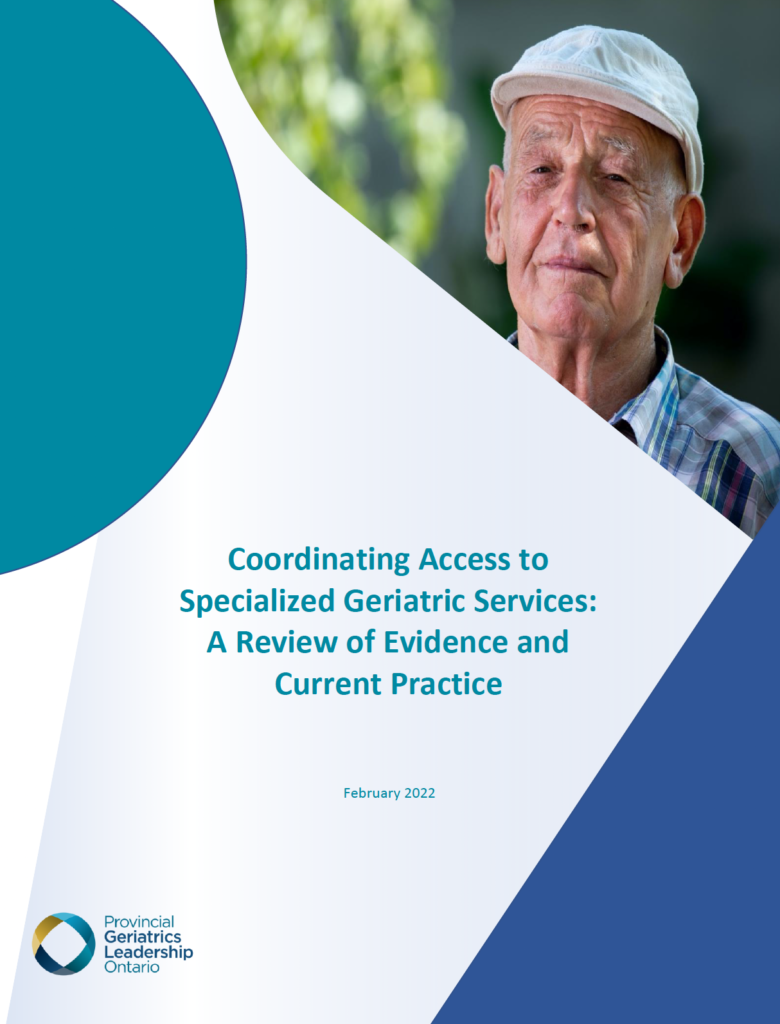 PGLO believes that coordinating access to services is a key enabler of integrated care for older adults living with complex and chronic health conditions. Coordinated access mechanisms that enable access specifically to interprofessional specialized geriatric expertise are older person-centred and connect the right care to the right individual efficiently. Such coordination also enables cross sector partnership and shared responsibility for continuity of care, as ties between services are strengthened and linkages expedited.
Efforts to coordinate access to specialized geriatric services (SGS) are underway in various regions in Ontario. However, there is variation in the approaches used and currently no consensus on the optimal features of coordinated access models.
The purpose of this Coordinated Access Project was to review existing models of coordinated access in the literature and the current state of such models in SGS to identify features and approaches to design and delivery. The main question guiding this review was:  what are the required elements needed in coordinated access mechanisms that will support integrated care for older adults?
This report summarizes the results of a review of available literature, organizational processes and expert opinion and informs best practices in coordinated access mechanisms. The results can aid improved coordination between services and create scalable mechanisms for coordinating access to required services, optimizing care for older adults living with complexity in the community.