The National Institute on Ageing (NIA) at Toronto Metropolitan University and the Canadian Red Cross, have announced new emergency preparedness resources that are available for older adults. The Older Adults Emergency Preparedness Guide has been developed as an additional resource of the 2020 NIA/Red Cross report, Closing the Gaps: Advancing Emergency Preparedness, Response and Recovery for Older Adults. Resources include: Full Guide, Quick Guide, Emergency Preparedness for Older Adults website.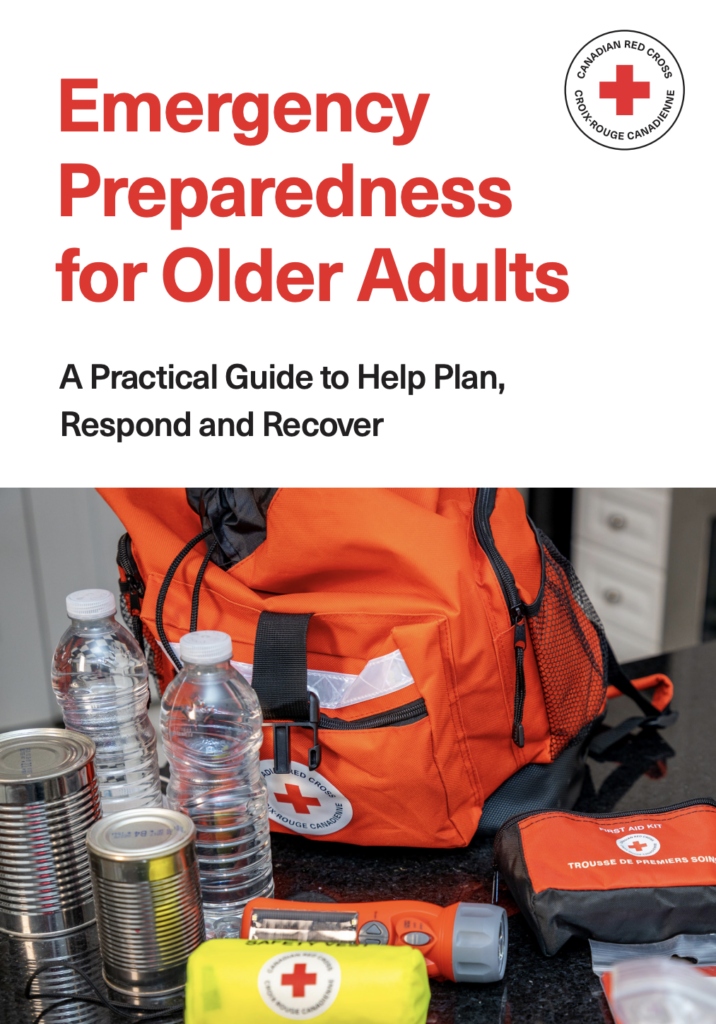 The 2020 NIA/Red Cross report clearly demonstrated the need to better support emergency preparedness for older Canadians, especially in light of the COVID-19 pandemic. Recent disasters and emergencies such as the deadly storms in Ontario and Quebec that resulted in lengthy power outages, the prolonged heatwaves last year in British Columbia, and the annual seasonal risk of floods and fires are good reminders that emergency preparedness is vital to the health and safety of our communities. 
The report also revealed a diverse continuum of capacity amongst older adults, from reduced capacity due to physical and cognitive impairments, to high capacity for active engagement in the community. Older adults themselves should be empowered to reach out and connect with their peers, particularly those who are more vulnerable, supporting each other in anticipating and preparing for disasters. The critical role of caregivers, whether they be partners, family members or friends, must also be recognized and supported.