May 23, 2022
First launched on October 1, 2021 International Day of Older Persons, Provincial Geriatrics Leadership Ontario (PGLO) continues to celebrate the resilience of older adults with the release of the #IAMRESILIENT Project's latest video. PGLO coordinates the infrastructure of more than 1600 health professionals working in specialized geriatric services and urges continued recognition for the contributions, wisdom and value of older Ontarians. "Older adults matter and have demonstrated incredible resilience during the pandemic, and other times" stated Kelly Kay, Executive Director, PGLO. "Their experience is something we can all learn from as we work to transform health care" said Kay.
In collaboration with the North Simcoe Specialized Geriatric Services (NSMSGS), PGLO and NSMSGS are showcasing older adults through video messages of resilience, hope and experience. "As the pandemic continues, these messages have never been more important,", said Sandra Easson-Bruno, Executive Director of NSMSGS. "These videos show concrete examples of how older adults provide leadership in their families and communities. We are grateful that, despite the incredible toll the pandemic has had on older adults, they continue to share their time, energy and wisdom with us all" noted Easson-Bruno.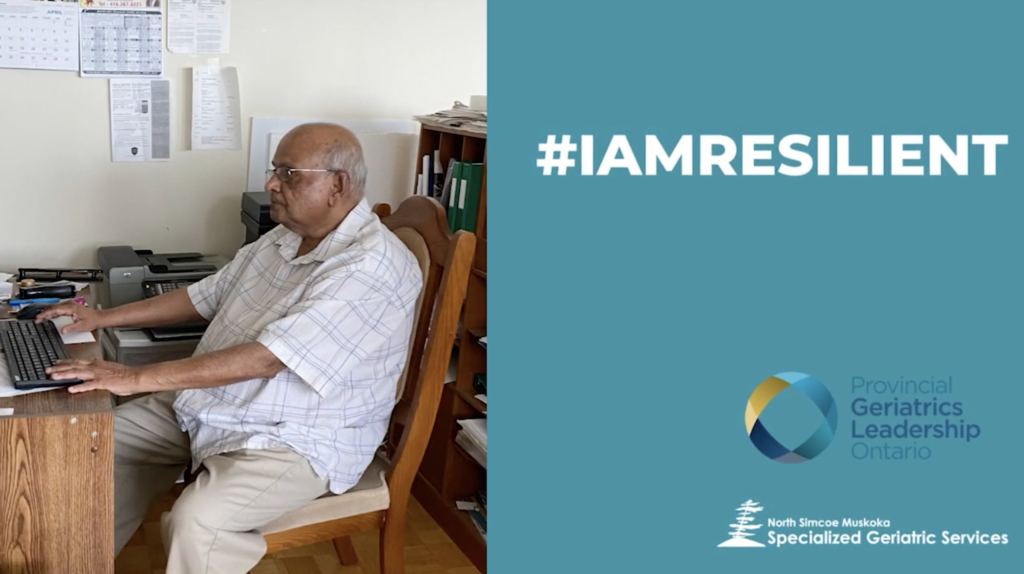 #IAMRESILIENT Project – Resourcefulness
To view the video click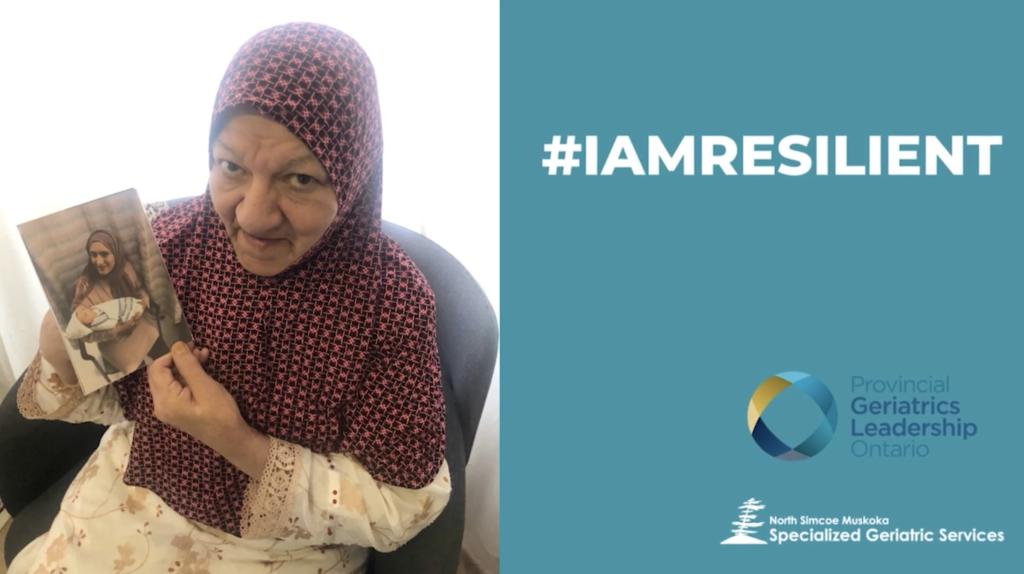 #IAMRESILIENT Project – Coping with Loss
To view the video click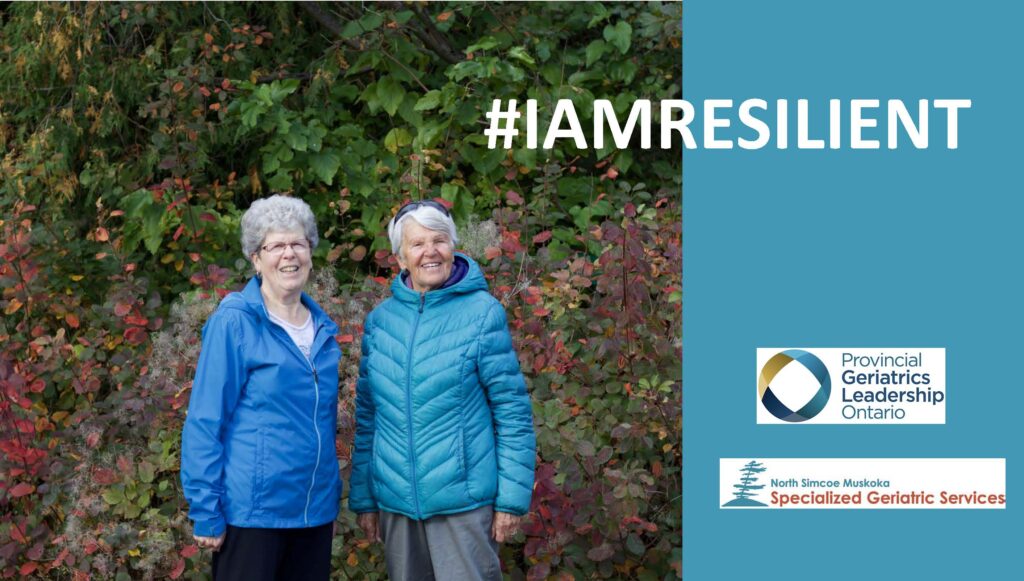 #IAMRESILIENT Project – Staying Active
To view the video click.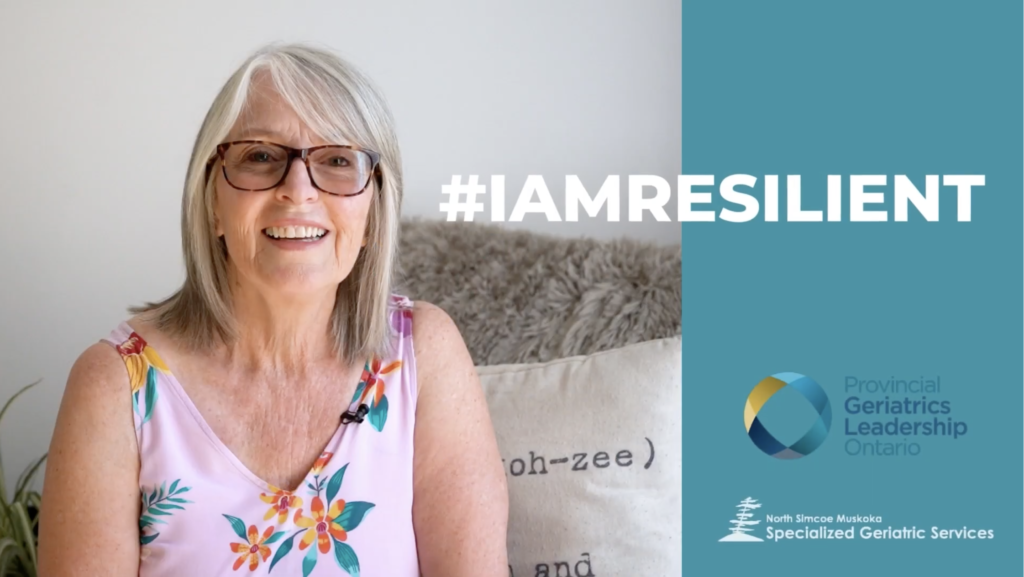 #IAMRESILIENT Project – Interacting and Contributing
To view the video click.
To learn more about PGLO visit
To learn more about NSMSGS visit